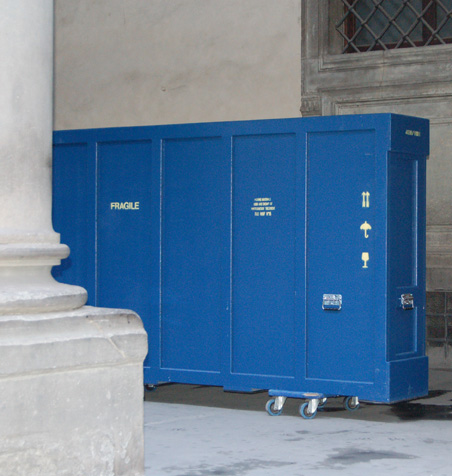 We have been over to the Uffizi a couple of times this morning already to check on the removal of Leonardo da Vinci's Annunciation (the painting is heading to Japan for an exhibit).
At around 8:00 I saw what was most likely the crate for the painting entering the museum. Curiously all the press that was around was on the other side of the building, waiting for Senator Paolo Amato to show up. Senator Amato is described as a center right politician and a member of Forza Italia.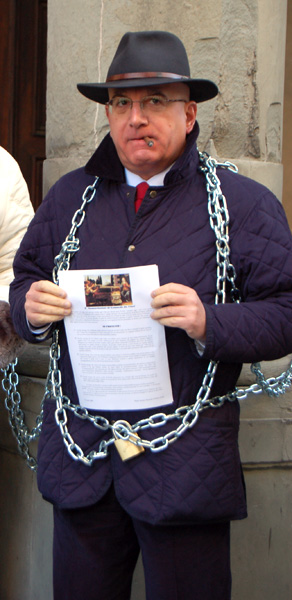 When I went back to the museum the second time, Senator Amato was dutifully chained to a column and his staff was handing out his statement. The scene was very calm and most of the people around were press. I guess it is a little hard to get people excited about a painting on a chilly Monday morning. I will be going back again in a bit - maybe I can catch the painting coming out and being loaded into the truck that will take it away.

Click on the image below to read the Senator's statement.