File this one under "how in the world did I miss it"! The tower of Palazzo Vecchio is open to the public until September 30th - and has been open since June 25th. This is something I can't wait to do!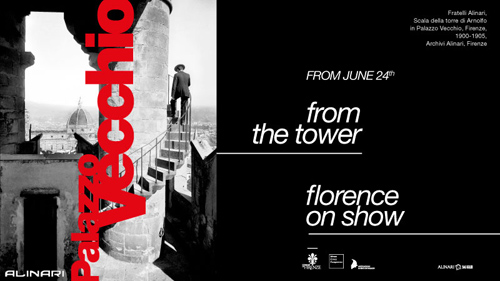 "The Tower of Arnolfo, reigning over Florence from the top of Palazzo Vecchio with its 95 metres of height, opens to the public for the first time on the 24th of June for the celebration of the patron saint, St. John. This is a gift of the City to Florence just as last year, on the same occasion, another tower, that of S.Niccolò, was reopened, too. Both towers, starting from June 24th, can be visited through September 30th.

The Tower of Palazzo Vecchio, attributed to Arnolfo di Cambio, completed the first core structure of the government building, which was constructed between the thirteenth and fourteenth centuries. Up to the present it had been closed to the public. Starting Monday the 25th, the hours will be 9 a.m until 9 p.m. (Thursday 9 to 2 p.m), cost of entry 6,50 euro's, 10 euro's if combined with the ticket for the museum of Palazzo Vecchio."