We received a gracious invite from the U.S. Consulate to a reception in honor of the U.S. Conference of Mayors which is taking place in and around Florence this week. Ellen got a picture with her home town mayor (and President of the United States Conference of Mayors) Michael Nutter of Philadelphia: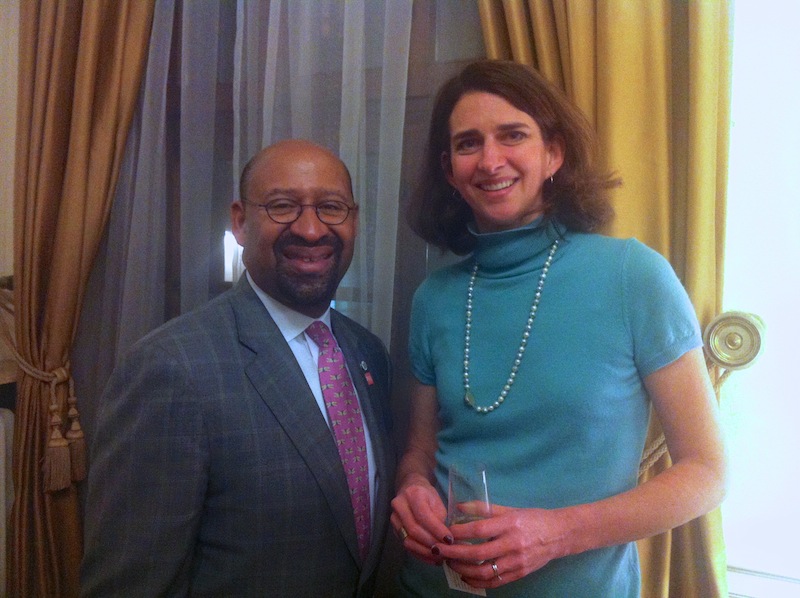 Also attending were the Mayor of Mesa, Arizona & Vice President of the Conference of Mayors Scott Smith, the Mayor of Louisville, Kentucky Greg Fischer, the Mayor of Indianapolis, Indiana Greg Ballard, the Mayor of Columbia, South Carolina Steve Benjamin, and CEO & Executive Director of the U.S. Conference of Mayors Tom Cochran.
I would like to thank the Consul General of the United States of America in Florence, Sarah C. Morrison, and her staff for the opportunity to attend this event.