I write often (or at least mention) the "crisis" here (what the Italians refer to the world recession as). And honestly, it is pretty bad - especially for regular people. Jobs are scarce, the pay is bad, and even though Italy is pretty much a socialized country the kinds of benefits one can expect in say France or Germany and many other Western European democracies are a lot better than here. That being said, we were at IKEA is Sesto Fiorentino late Sunday afternoon, and the hordes of people were unbelievable: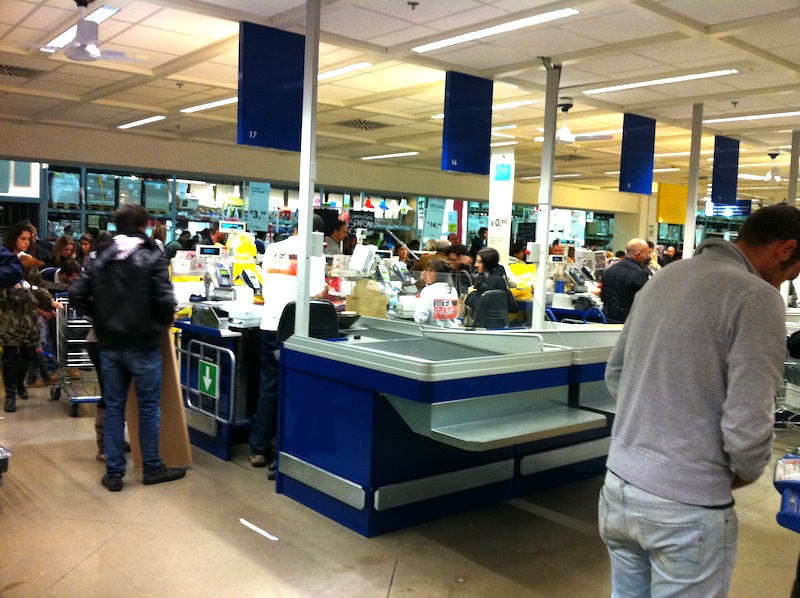 Every register was open, every line was long, and the parking lot - well - it was full. People were parked all over the place, a half kilometer away. I thought they were giving away free money there were so many people there.
Anyway - not sure what my point is (I guess that there isn't a crisis for everyone) - but anyway, Happy Thanksgiving!