This is going to be cool - if I am getting it correct, part of the installation will be beams of light (not sure if they are some kind of laser) between some landmark Florence buildings: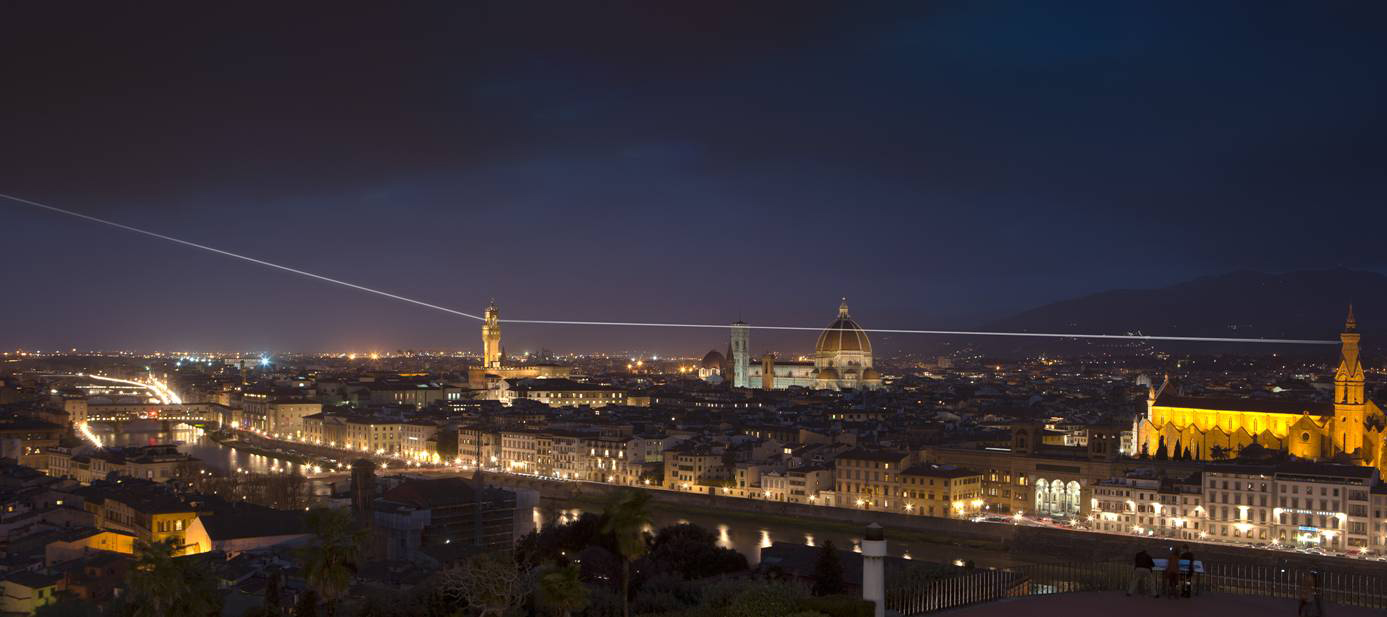 video mapping on site | light installation on air
9 – 15 January 2012
Florence, Palazzo Strozzi
Palazzo Strozzi and the city of Florence have become the network in which the project "Luci e ombre" (Lights and Shadows) by Felice Limosani for Gruppo 24 ORE, in collaboration with the Fondazione Palazzo Strozzi and the Comune di Firenze – Assessorato alla Cultura, is developed: an artistic dialogue between the shadows, which only light can provide, and desirable new standpoints – changes in perspective – in our cultural and economic vision.
IL SOLE SUI TETTI, the cultural and contemporary communication project created by Felice Limosani for Gruppo 24 ORE in June 2011, has reached its second edition and is scheduled to be inaugurated on Monday January 9, 2012 with an enthralling and spectacular event in the heart of the city.
A metaphor for "casting light" from top to the bottom - and vice versa – between innovation and Renaissance hope.
There will be two different installations dialoguing with Palazzo Strozzi itself and with the city: an on-site video mapping event on the alternating between light and shadow in the inner courtyard of the Palazzo, and an on-air event thanks to the projection of rays of light that symbolically unite the towers and the domes of some of Florence's most beautiful buildings. Starting from Forte Belvedere, the bell tower of the Basilica di Santa Croce, the tower of Palazzo Vecchio and Giotto's bell tower in Piazza del Duomo. The rays of white light that will unite the various points of the city will act as a metaphor for the network of energies, new points of view, and beauty.
Info
Palazzo Strozzi, 9–15 January 2012
Every day from dusk until 20.00
On Thursdays from dusk until 23.00