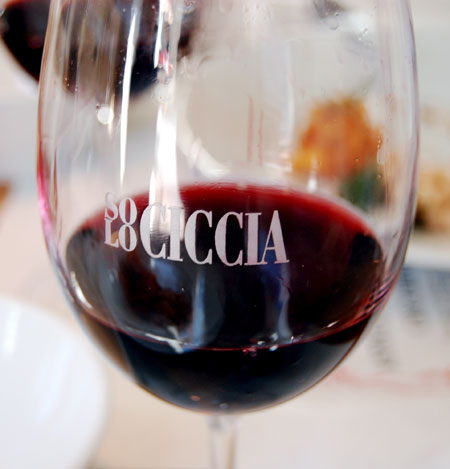 Updated on October 20th: The word is filtering out about Solociccio Solo Ciccia, and while we still have our own review to write of a great lunch there, I wanted to note a couple of things quickly:

Wine is now included - you get a tiny 1/4 liter carafe of red that we were told comes from Dario's property nearby. It seemed more than passable for a house wine and had a beautiful clarity. Of course you can still bring your own, which we did.
The price is 35€ per person, not 30€ as reported in the LA Times article This is in dispute - I am going to call them to confirm the pricing.
I also need to confirm the name. The LA Times article uses Solociccio, all one word. I think the correct name may be Solo Ciccia however...


They hand out a card when you enter that explains they are still in a trial phase. Our review and some pictures and sample menu coming soon.