Here is my annual Thanksgiving post - where I suggest whatever place has come to me vial email from enterprising PR people in Florence. Usually that means the Westin or St. Regis in Piazza Ognissanti (this year the St. Regis has a Thanksgiving lunch). But this year it also means the Hard Rock - who is having a 28 euro special and serving Thanksgiving meal all day long.
And as an added bonus, Mama's Bakery has a Thanksgiving to go (I would probably tend to trust this one as half the ownership team is from the U.S.) - but the orders need to be in ASAP (as - it may already be too late - sorry!):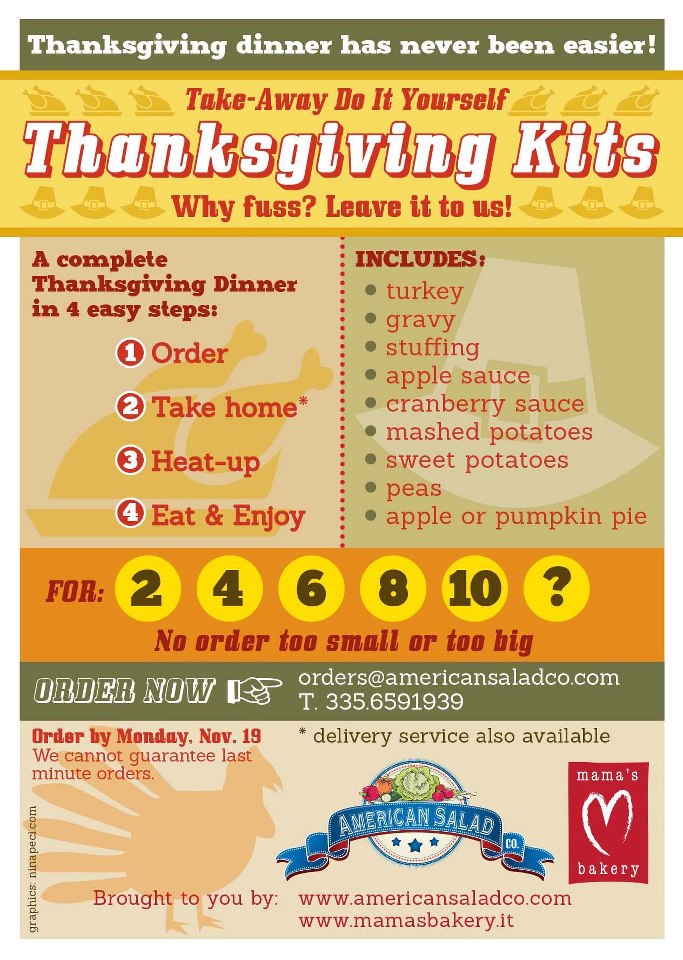 If you need more choices, check out this post by the tireless Girl In Florence!