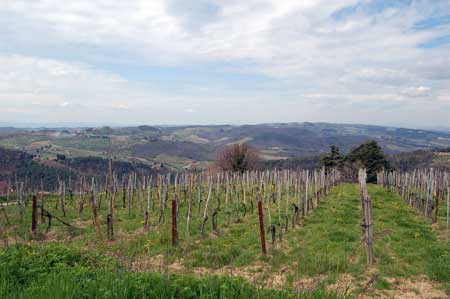 We rented a car for the first time this week and took a couple of day trips - one through Chianti and the other to Lucca and Viareggio. Having a car for the Chianti countryside is great, it gives you a lot of freedom and let's you explore at will. Just going to Lucca for the day is probably done by bus or train just as easily and perhaps cheaper than with a rental car.
Our first day in the country started with a drive down the S222 from Florence, the picturesque road know as the "Chianti Way".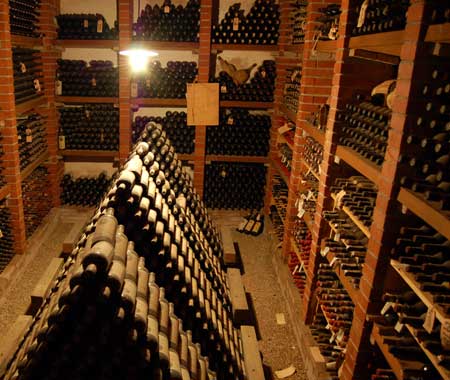 The first scheduled stop was the Castello di Verrazzano in Greve. This is a centuries old estate and winery, the site of both Etruscan and Roman settlements, and the birthplace of the explorer Giovanni da Verrazzano for which the Verrazzano Narrows entering New York Harbor are named as well as the eponymous bridge. We had set up the wine tasting tour in advance, €16 per person (for adults - our kids were not charged). The tour with tasting only started at 10:00 AM - the tour will full lunch starts at 11:00 and includes a 3 hour tasting lunch (about €50 per person). Filippo led us on an interesting tour of the renaissance gardens. We saw the live wild boar they raise to make their sausages and salamis from, and were led through the winery itself with some explanation of the operations, the types of grapes planted and products produced, etc. There are some great rooms filled with old bottles, and several rooms of large oak casks and smaller barrels, as well as separate rooms to hold the olive oil in giant clay urns and the balsamic vinegar in various sizes of oak barrels.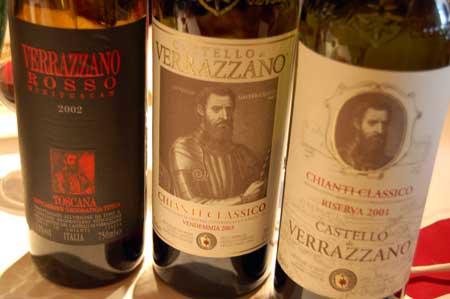 After the tour we had a very nice tasting of four of their reds (The "Mini Tuscan" Rosso di Verrazzano, the Chianti Classico, the Chianti Classico Riserva and the "Super Tuscan" Bottiglia Particolare), and their Vin Santo (I thought the Vin Santo was excellent and we bought a bottle to take home). The reds were all enjoyable, the every day Rosso seems like a bargain at about €7 a bottle. I preferred the Riserva Chianti (€21) to the regular Chianti (no big surprise there). The Particolare was also an interesting wine - it is a Cabernet Sauvignon/Sangiovese blend, aged in oak. Very good, but maybe needs some more time in the bottle.
In the US you can buy some Castello di Verrazzano wines, but they do not export their other products like olive oil, honey, and Balsamic Vinegar (we had a taste of the 12 year old balsamic - it is very interesting, would probably make a great gift). Everything is for sale at the winery, and they also have a cantinetta in Florence with their wines and various Tuscan meats, etc.
More about the rest of the trip (Lamole, San Gimignano, Lucca) soon.