This article is outdated - please see our website florence-on-line.com for current information:
This is a new map from the Comune of Florence that shows the ZTL area of Florence, entry points, Autovelox (the machines that catch you for speeding), and other important things you may need to know about driving around Florence: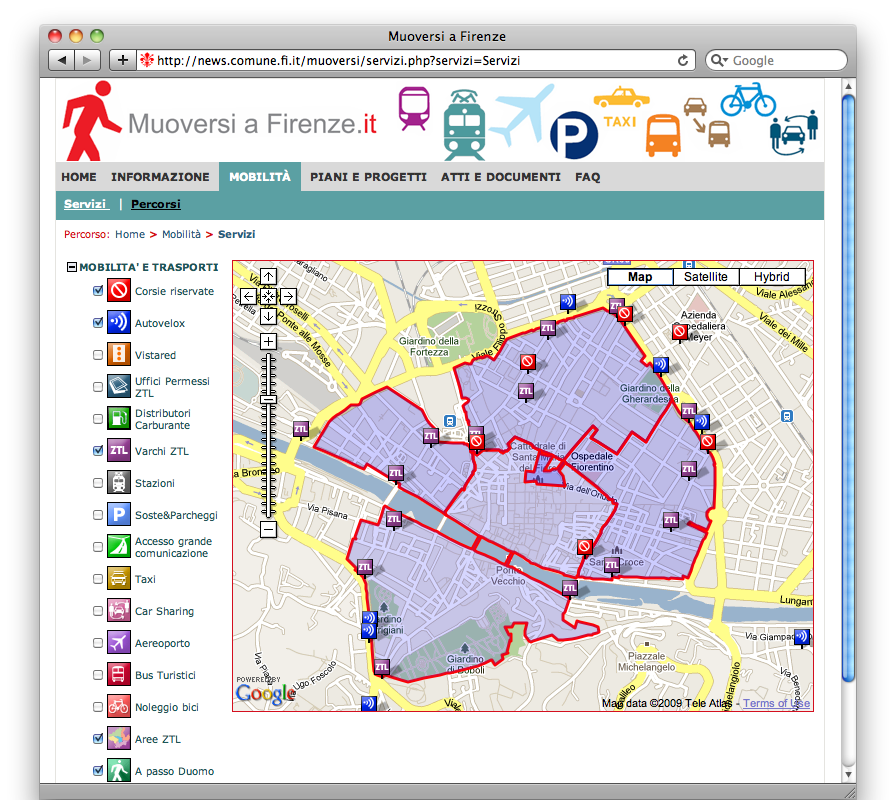 One thing to keep in mind, if you do have to drive into the ZTL (and yes, you can in certain instances) is that while you can enter the ZTL to get to your hotel, or a garage, etc. - you can NEVER drive through one of the "Corsie riservate" entrances - at any time. The ZTL is open certain hours every day (at night, Sundays, etc.) but you have to enter in the right places!
Another tip - as long as you get your hotel or parking garage to call your plate in, you can pretty much get away with driving anywhere in the ZTL - but again - just not through the "Corsie riservate".