Slowly but surely Florence is getting these new traffic type (red means stop, green means go) lights at all the ZTL access points in the center of town. This new one (still wrapped in plastic if you can tell in the photo) is on the Lungarno Vespucci, near the American consulate and not far from a lot of the car rental places (yes, to return to Europcar you have to come through this light - which you can do, even if it is red, as long as you are returning and you let them know).
I think the new city administration has been made aware of the awful reputation Florence has received as far as driving around here goes, and this is at least an effort to make things a little easier.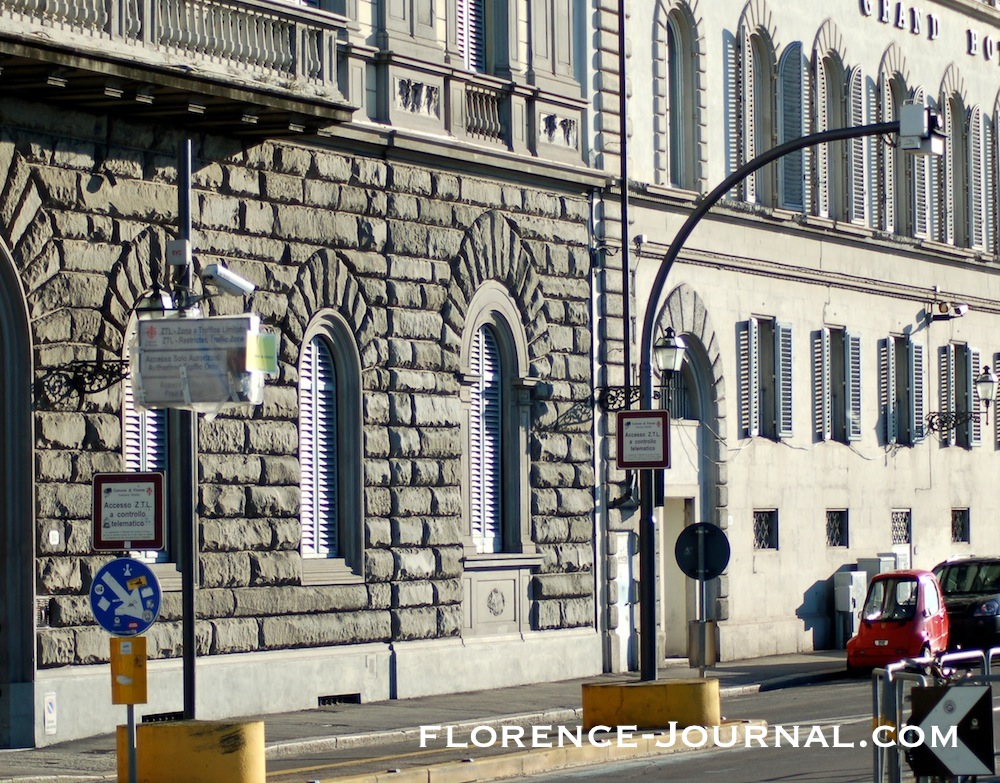 Here is another ZTL light, near the Biblioteca Nazionale.