Dubbed the "Perfect base to explore Tuscany" this is a great B&B - even if technically it isn't a real B&B - but an Airbnb (which if you haven't heard of yet means you probably are not all that into online travel - they just booked their millionth room).
You can visit the Airbnb site for more info on them in general, but if you are looking for a really cool place to stay, with great hosts, in a great location (the Prato Duomo is pretty unique!) then this place definitely deserves your attention: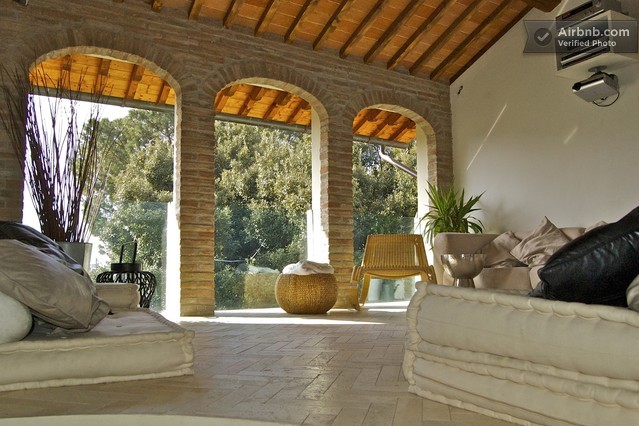 The photo above is of the top floor, open air loggia. The residence is a completely refurbished former convent that has been tastefully and eclectically redone by the owner/host. If you need accommodation in Prato, or are looking for something different in Tuscany that is a bit off the beaten path, I highly recommend you check it out.